vQR
QR-code reader and generator
vQR is a fast QR code scanner/generator developed for mobile operator's customers. The app simplifies the process of scanning and encoding of various information.
Client
Telecom Austria Group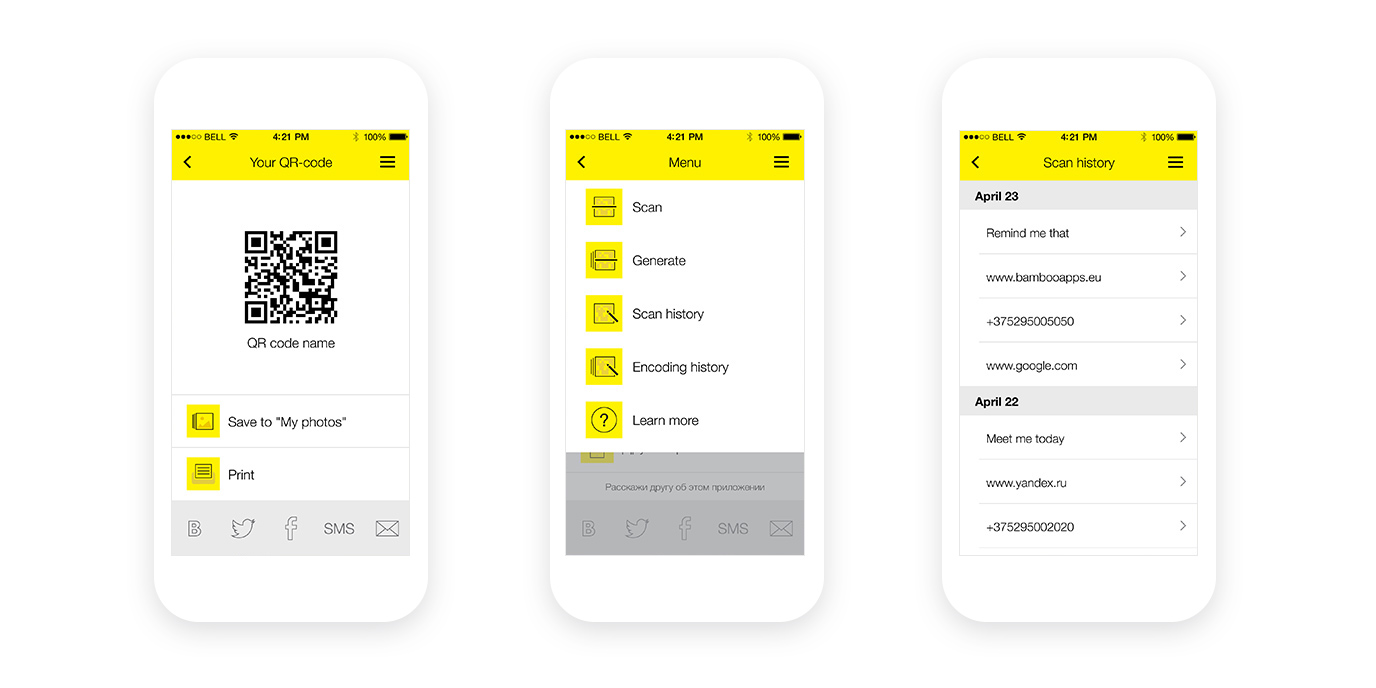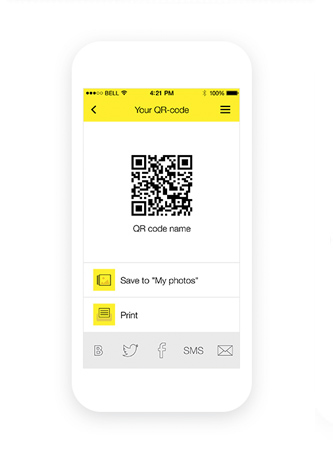 The core idea of the project was to build a quick easy-to-use QR code reader/generator that can operate steadily and reliably on 3 major mobile platforms. This is a cross-platform app and it has same UX/UI for iOS, Android and Windows Mobile platforms. Camera with a fixed focus automatically recognizes any code the device is pointed at. Powerful QR code engine helps to create codes from contact info, URLs, plain text and more. An in-app storage allows to accessing scan history with one tap via integrated web-browser.