Rinspeed 2019
HMI User Experience Design & Connected Car Apps
A vision of user experience for futuristic Human-Machine-Interfaces based on smart co-driving features and shaped by Level 5 Autonomy.
Client
Bamboo Apps, Rinspeed
Scope
Concept, UX, UI (as a part of a team)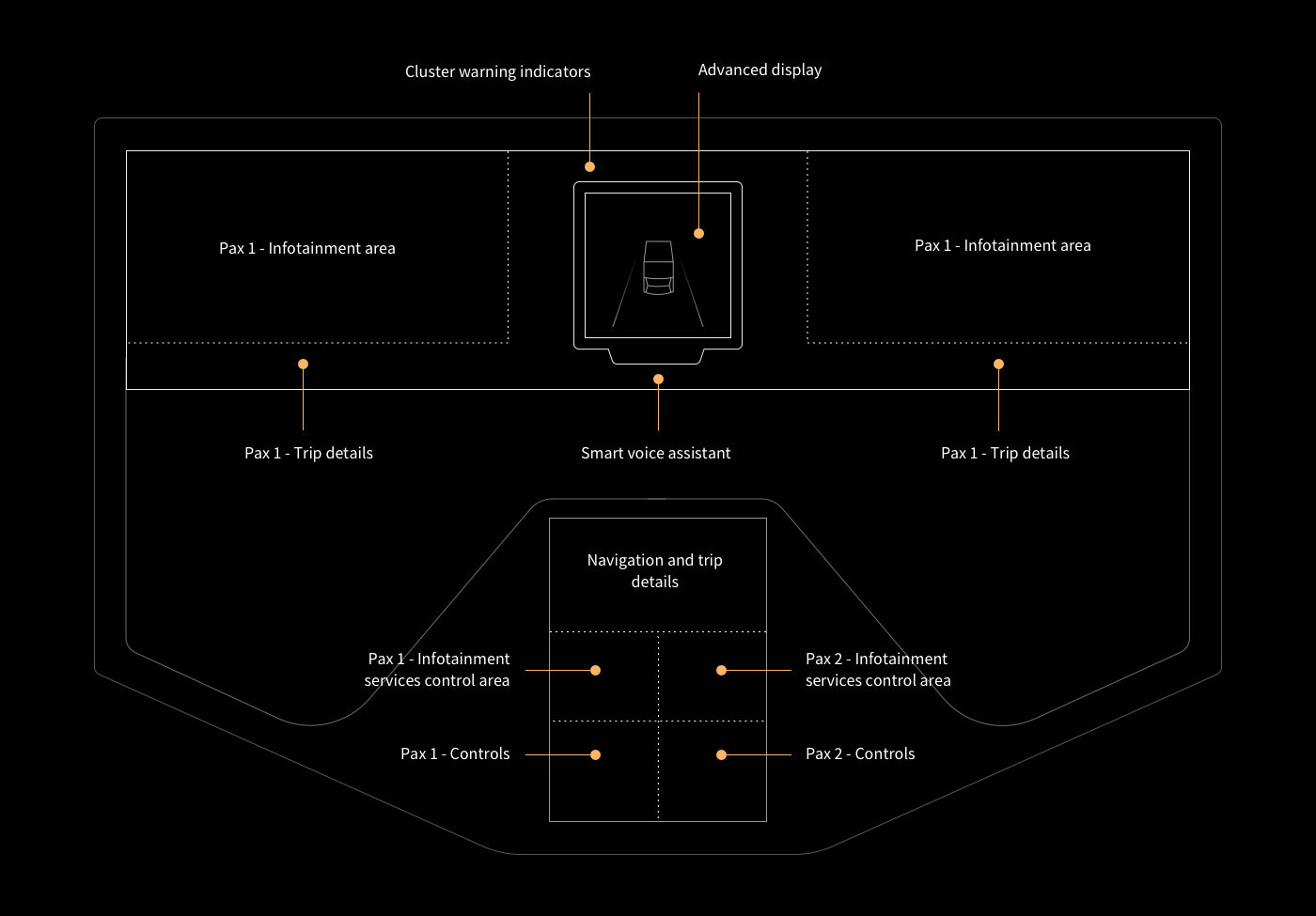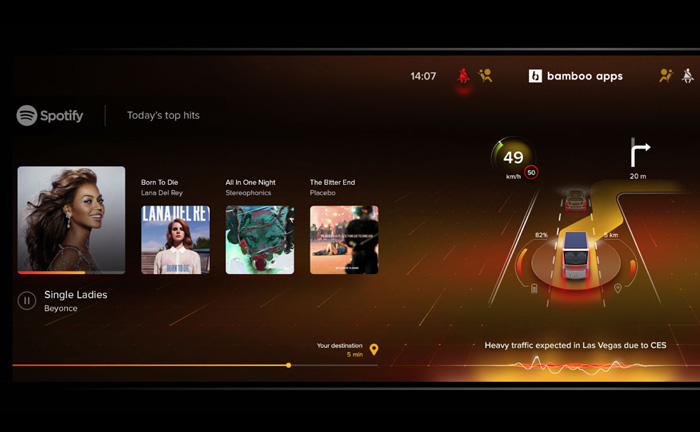 Futuristic HMI design for a Level 5 autonomy vehicle provided by Bamboo Apps is a long-term vision of how disruptions in the automotive industry will impact the user experiences in cars. The goal we set for ourselves was to address the rising trend of smart co-driving and build a cockpit architecture tailored to the needs of changing passengers.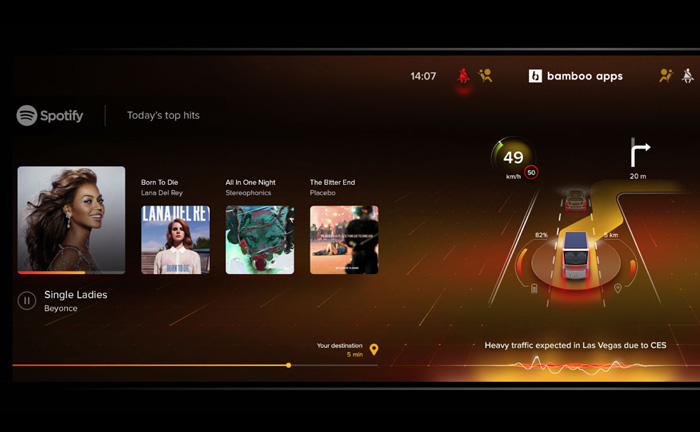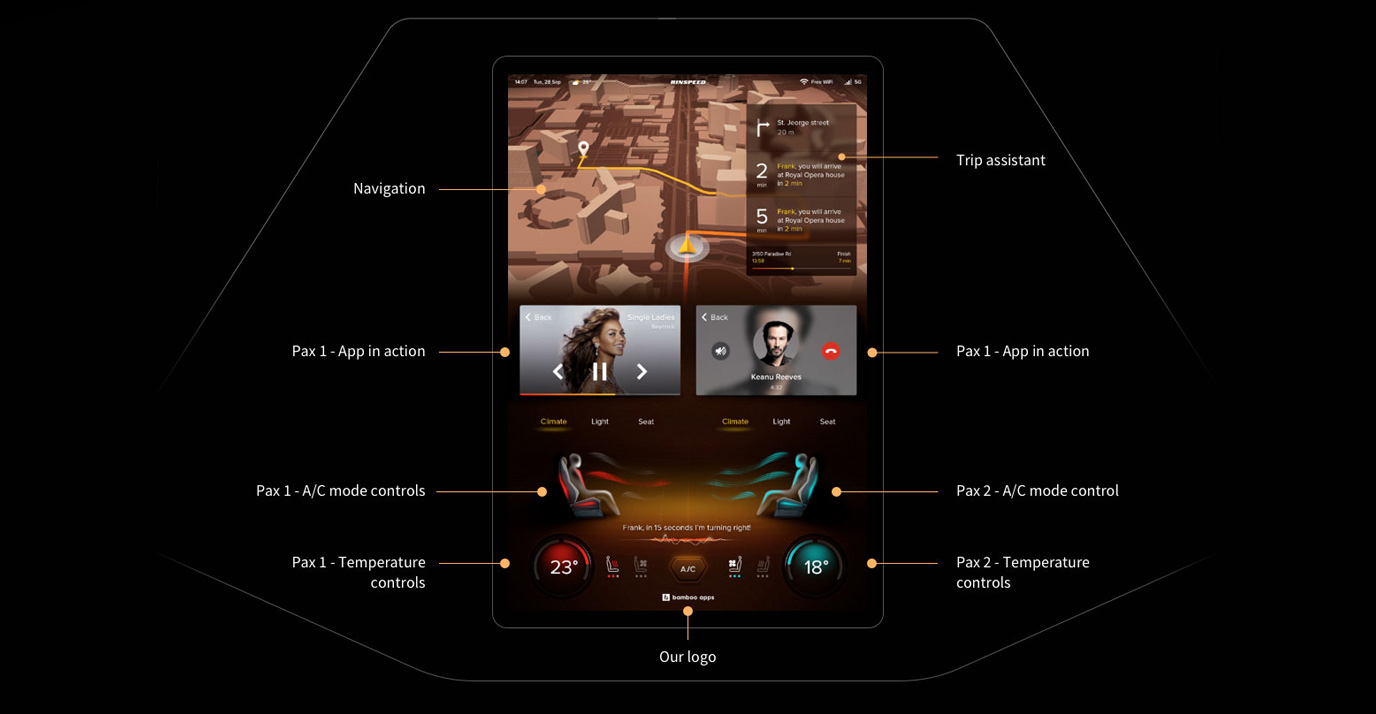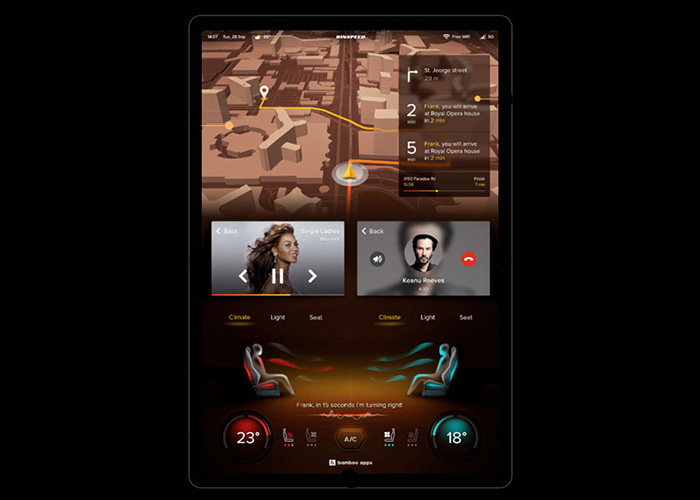 In the search for the best sharing economy user experience and to make the most of the smart mobility, Bamboo Apps brings a new "steering wheel" concept based on a control panel allowing to operate the car via connected car app interface. The solution connects robust in-car technologies with various mobility offerings and infotainment services within a single screen. Due to the high level of personalization provided, co-drivers can individually use applications to suit their needs while enjoying the shared driving experience.